30 years master workshop for violin, viola, cello & bass bows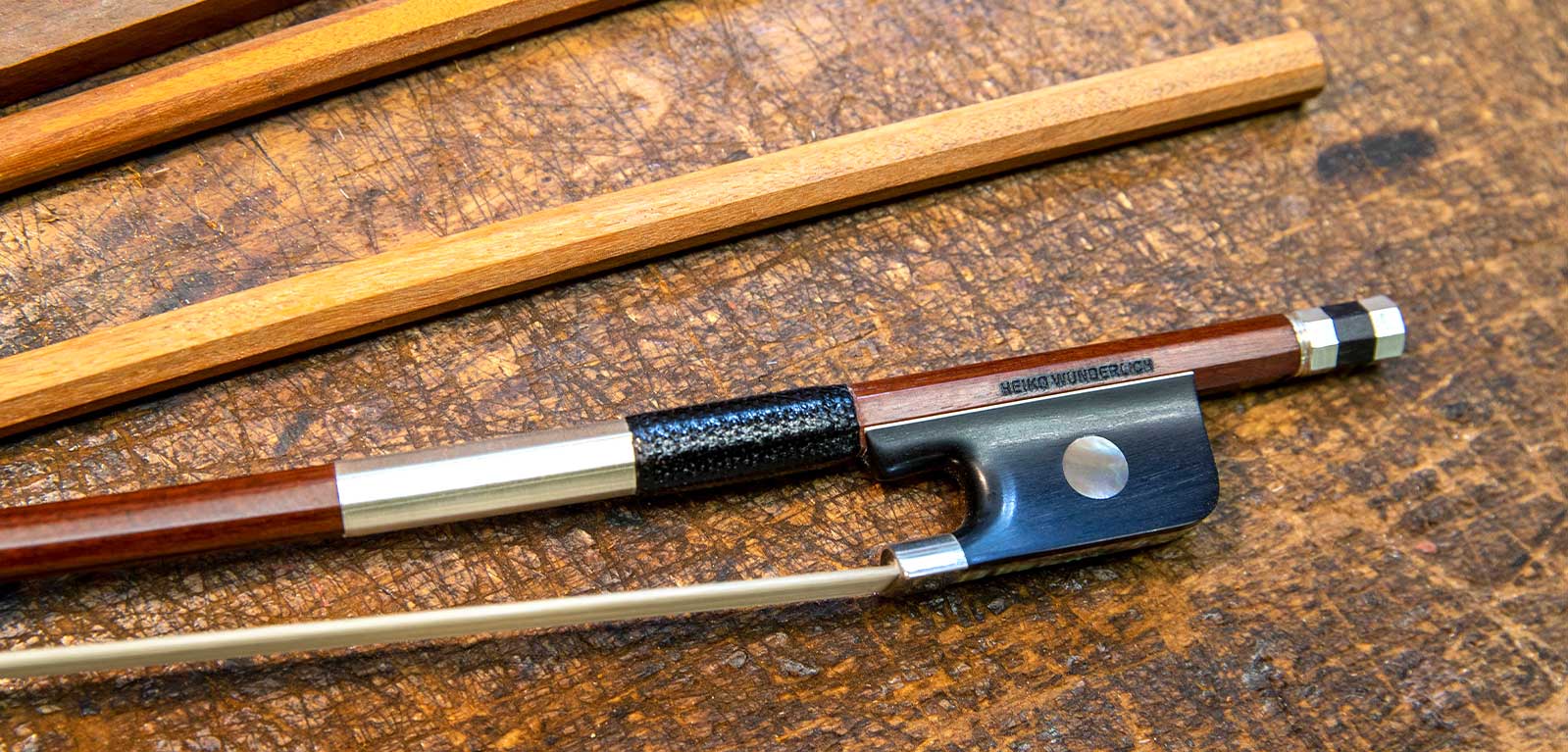 Unique
Each piece of pernambuco wood behaves differently by nature. Growth, density and weight are just a few specific characteristics. To create a good bow out of these, you need feeling, understanding of the material and last but not least years of experience. In every single bow there is heart and soul and love for detail. This gives it a very personal touch and makes every Heiko Wunderlich bow unique.
Hello Heiko,
your bows are absolutely in the top class, and I am always happy to attack them! They are faithful partners in the daily orchestra repertoire as well as in chamber music and solo performances, from baroque to contemporary music.
Balazs Orban
Double bass player State Theater Darmstadt
I met the master bow maker Heiko Wunderlich in 2005 at the Musikmesse in Frankfurt and shortly after I bought a violin bow with gold mounting from him. This bow is a valuable piece of craftsmanship, it is easy to play and reacts excellently both tonally and technically. I play it regularly in the opera orchestra in Barcelona.
In 2012 I bought a viola bow with horn frog, which is simply beautiful. It is relatively light and very pleasant to play, yet produces a big tone. Also for technical passages there is no limit. Congratulations on such masterpieces!
Birgit Euler
1st violinist, Barcelona
I can recommend Heiko Wunderlich's bow to every double bass player. When I have his bow in my hand, it melts into my arm. I enjoy its balance, aesthetics and response.
Michinori BUNYA
double bass player
Dear Mr Wunderlich,
thank you very much for the really beautiful and sonorously round bow. Now I have a real "pair" that complement each other.
Sincerely
Your Jürgen Kussmaul
Professor Jürgen Kussmaul
violist and conductor, Düsseldorf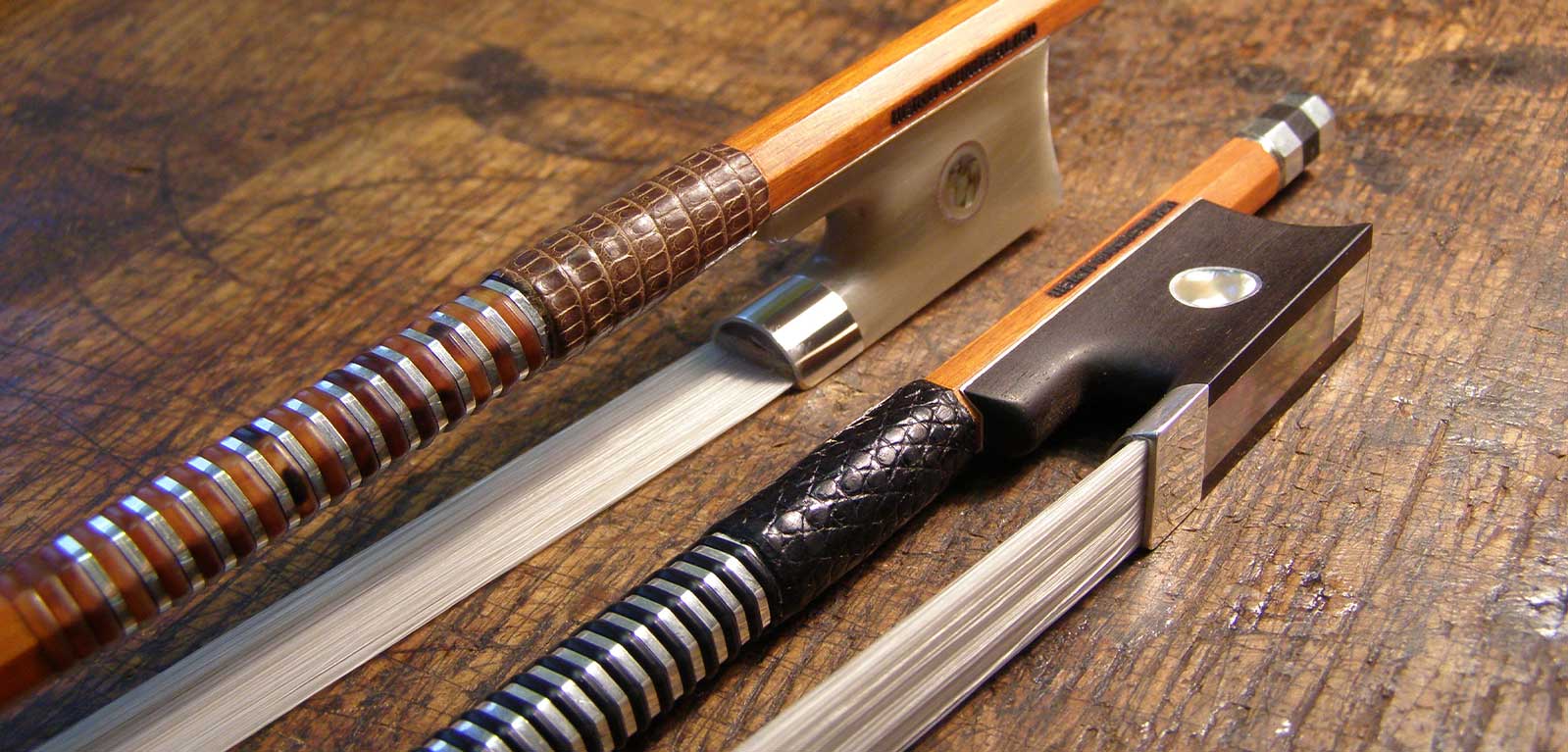 Originals
On request you will receive a certificate of authenticity with value confirmation that the bow was built by me in my workshop by hand.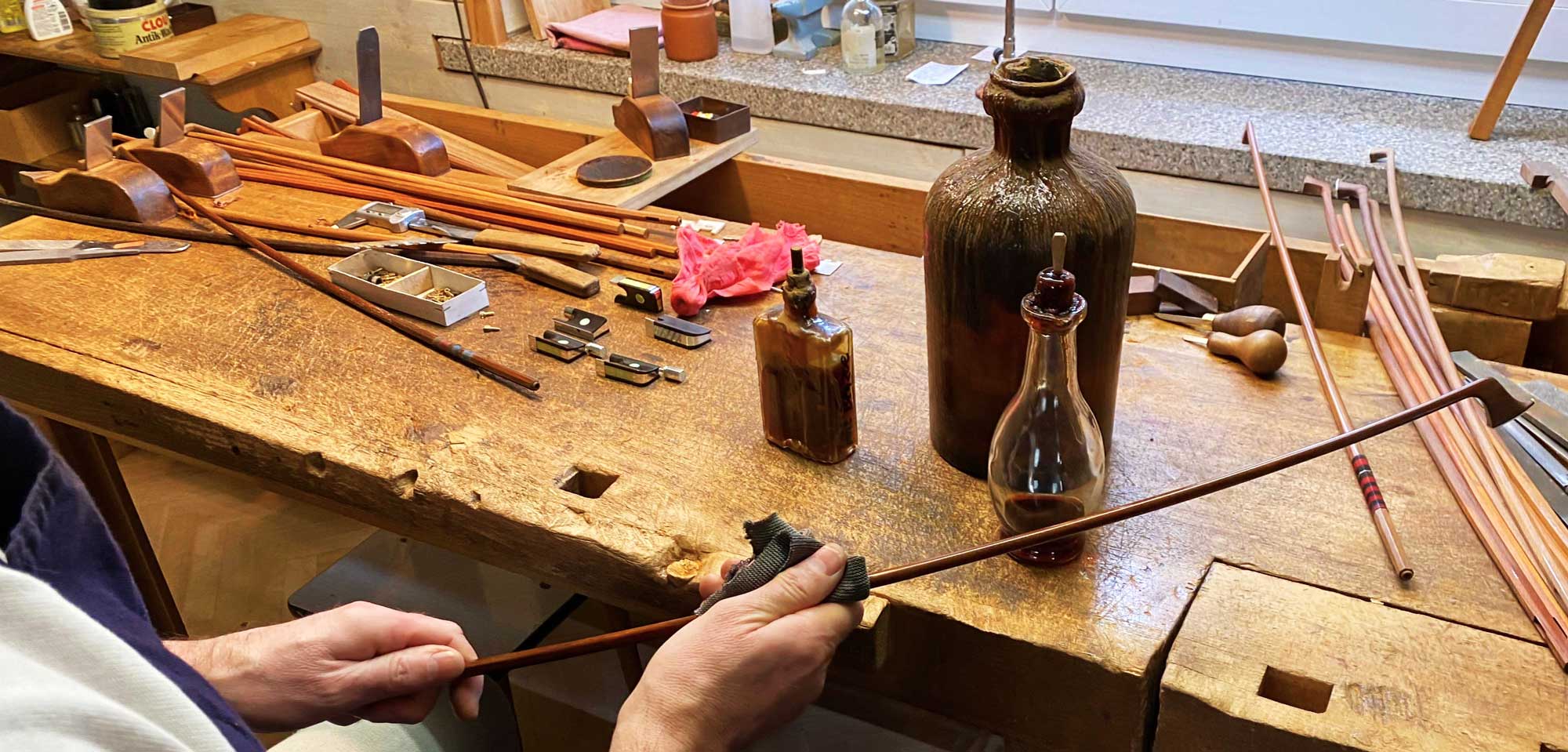 Shine
My bows are varnished with a shellac polish, which was optimized after a long period of "tinkering".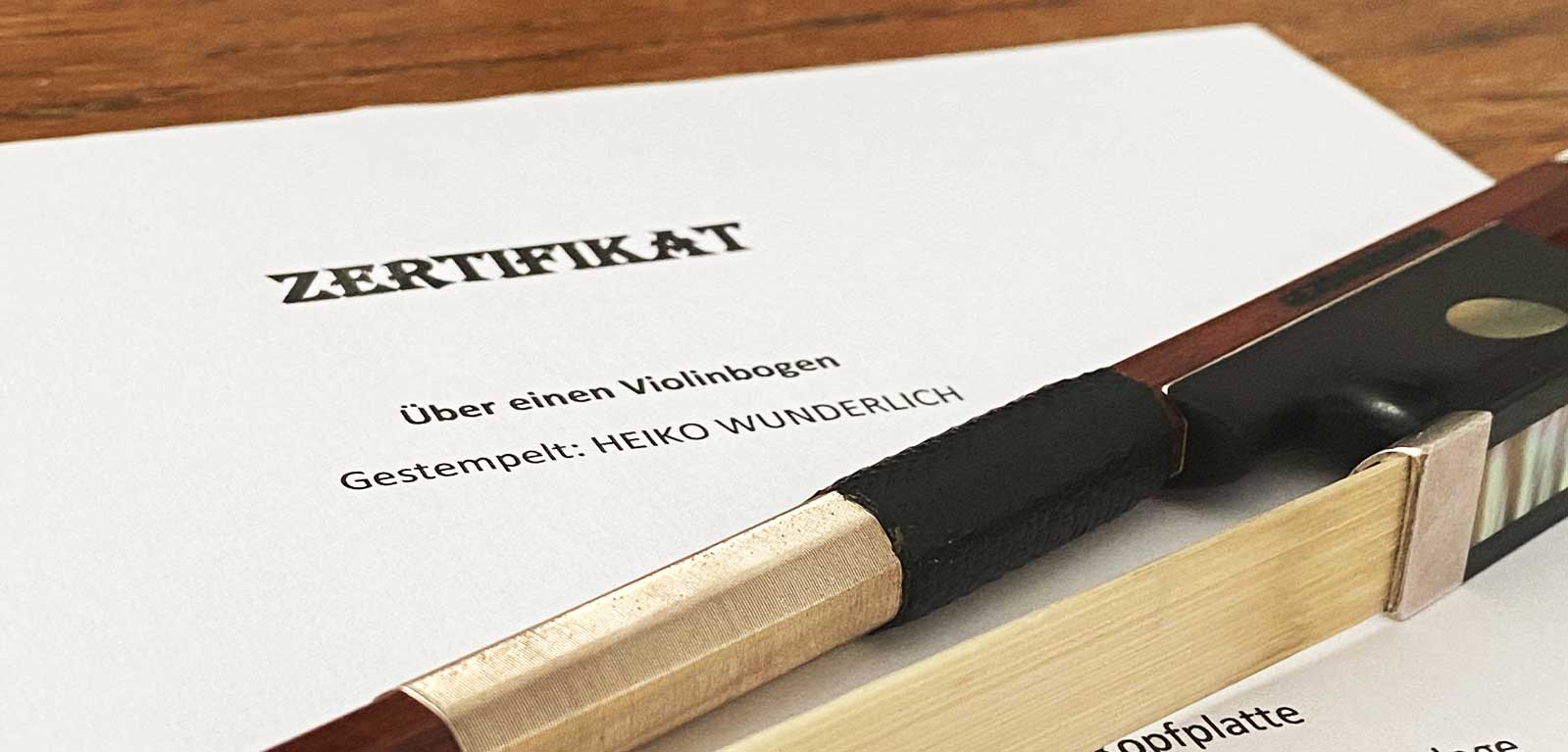 Travel
I will be happy to issue you a declaration of the materials used. This makes international traveling unproblematic for you.
Bows need to be maintained, cleaned and sometimes repaired.
Copyright © 2020 Heiko Wunderlich