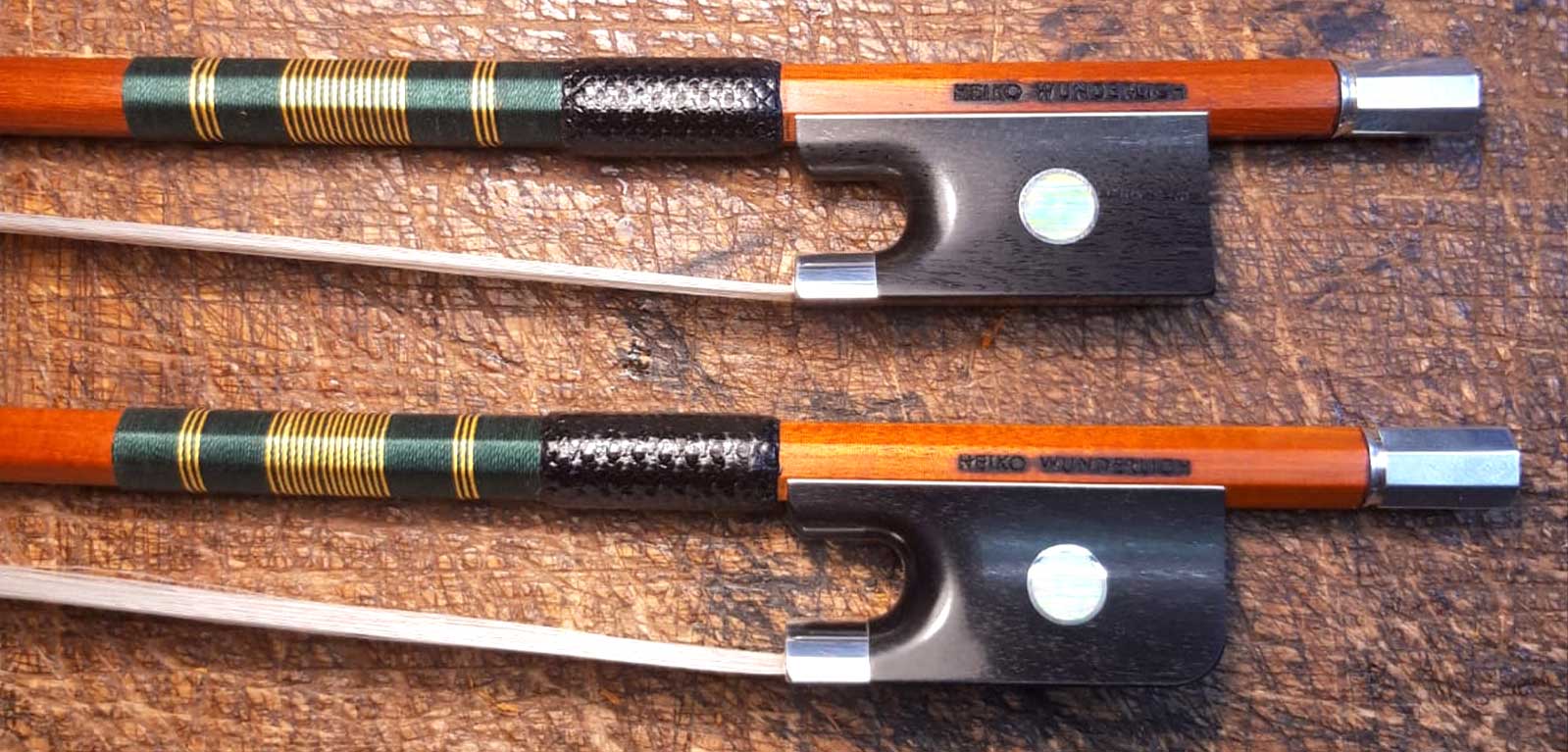 About bows in general
The bow stick is made of pernambuco wood. The tightness, resistance and tension of the wood influence the playability and sound. It must not be too soft. Likewise, the aesthetics and manufacturing with heart and soul have a great effect on the quality of the bow.
For the bow hairs I use only selected Siberian and Mongolian horsehair.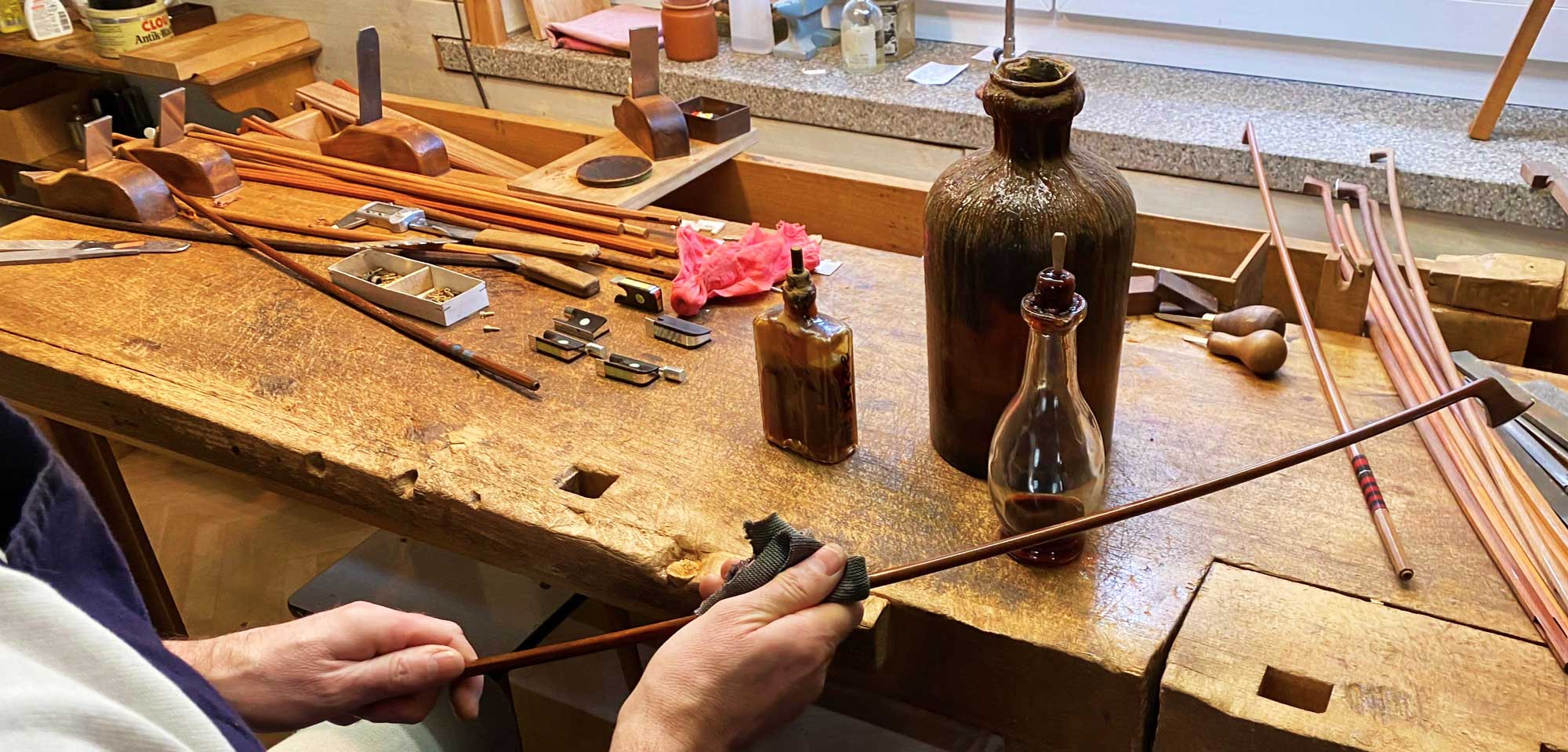 Cleaning the bow
To clean the bow after each play, leave the bow taut and clean the stick with a soft cotton cloth to remove the rest of the colophonium. This way the varnish will remain well preserved and shiny.
To freshen up the varnish, give it to the bow maker. Never use with common wood polishes. This could damage the hair or release grease, and the bow would not play properly.
Copyright © 2020 Heiko Wunderlich